Wild Tonic by Julie Archer
no ratings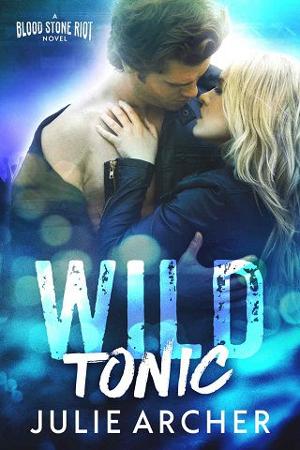 A couple of drinks in a hotel bar. A few dates follow.
They're drawn together, but everyone is determined to keep them apart.
Nate McKenna's friends are convinced Clem is desperately seeking fame and fortune by dating a rock star. They can see history repeating itself.
Clementine Cameron's family are convinced she's too good for a rock star and a nice solid banker would be more her speed. They don't
understand the attraction.
Ignoring the haters, they try to get away from it all at a music festival, but instead are set up for a big fall.
Betrayal. Suspicion. Doubt.
Opposites may attract, but no one supports them.
File Name:wild-tonic-by-julie-archer.epub
Original Title:Wild Tonic
Creator:

Archer, Julie

Language:en
Identifier:3713303834
Publisher:

Jewel & Black Publications

Date:2019-01-09
File Size:268.907 KB
Table of Content
1. Title Page
2. Copyright
3. Contents
4. Chapter 1
5. Chapter 2
6. Chapter 3
7. Chapter 4
8. Chapter 5
9. Chapter 6
10. Chapter 7
11. Chapter 8
12. Chapter 9
13. Chapter 10
14. Chapter 11
15. Chapter 12
16. Chapter 13
17. Chapter 14
18. Chapter 15
19. Chapter 16
20. Chapter 17
21. Chapter 18
22. Chapter 19
23. Chapter 20
24. Chapter 21
25. Chapter 22
26. Chapter 23
27. Chapter 24
28. Chapter 25
29. Chapter 26
30. Chapter 27
31. Chapter 28
32. Chapter 29
33. Chapter 30
34. Acknowledgments
35. About the Author
36. Also by Julie Archer