The Rescue by Lola Gabriel
no ratings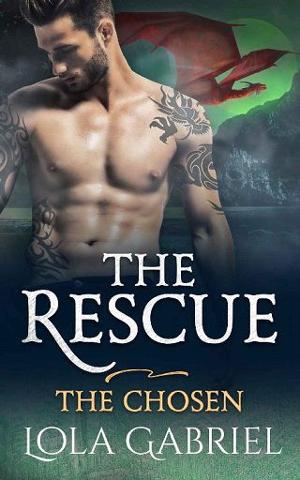 He's a dragon with extraordinary powers. She's used to a pampered life. Can they face the world's most dangerous evils from the beginning of time?
Amelia thought the worst of her problems came when her father died, leaving her with no real idea of who she was, why she had her powers, or what killed him. After spending years trying to figure out why he was always so secretive, she begins to forget and move on.
Meanwhile, Aegir, a dragon who can control the weather, and the last of the Guardians, finds the Pit has failed and some of the most notorious evils from the beginning of time have escaped and plan to resurrect the legendary World Serpent.
Alone, with no backup, he must stop them. An impossible battle that he takes on, knowing he will likely not survive.
However, when he rescues Amelia from imminent death, they clash immediately. Amelia wonders if he, too, is trying to kill her, but is there more to his terrifying past?
File Name:the-rescue-by-lola-gabriel.epub
Original Title:The Rescue: The Chosen
Creator:

Lola Gabriel

Language:en
Identifier:MOBI-ASIN:B07XL9Q52G
Date:2019-09-19T16:00:00+00:00
File Size:164.761 KB
Table of Content
1. Title Page
2. Copyright
3. Contents
4. Secret Woods Books
5. Chapter 1
6. Chapter 2
7. Chapter 3
8. Chapter 4
9. Chapter 5
10. Chapter 6
11. Chapter 7
12. Chapter 8
13. Chapter 9
14. Chapter 10
15. Chapter 11
16. Chapter 12
17. Chapter 13
18. Chapter 14
19. Chapter 15
20. Chapter 16
21. Other Books You Will Love
22. Thank You
23. About the Author