The Kane Series Boxset by Stylo Fantome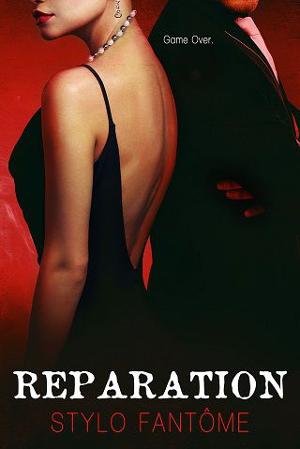 FIVE YEAR ANNIVERSARY BOXSET
Jameson Kane is wealthy and is used to getting what he wants.
Tatum O'Shea is poor and is used to taking whatever she can get.
Follow them across years and state lines and to different countries as they try to find a way to meet in the middle, and discover what a great many people already have – sometimes falling for the devil isn't such a bad thing.
INCLUDED IN THIS COLLECTION:
Degradation, The Kane Series #1
Separation, The Kane Series #2
Reparation, The Kane Series #3
Completion, The Kane Series #4
Reception, The Kane Series #5
Checking In, A Kane Series chapter
Kane Before, A Kane Series boxset exclusive feature
Deleted Scenes
Bonus Material
File Name:the-kane-series-boxset-by-stylo-fantome.epub
Original Title:Kane Boxset
Creator:

Fantome, Stylo

Language:en
Identifier:2754699964
Publisher:

BattleAxe Productions

Date:2019-07-22
File Size:946.130 KB
Table of Content
1. Title Page
2. Copyright Page
3. Dedication Page
4. Degradation
5. ~Seven Years Ago~
6. ~1~
7. ~2~
8. ~3~
9. ~4~
10. ~5~
11. ~6~
12. ~7~
13. ~8~
14. ~9~
15. ~10~
16. ~11~
17. ~12~
18. ~13~
19. ~14~
20. ~15~
21. ~16~
22. ~17~
23. ~18~
24. Separation
25. ~Sanders~
26. ~Right After~
27. ~1~
28. ~2~
29. ~3~
30. ~4~
31. ~5~
32. ~6~
33. ~7~
34. ~8~
35. ~9~
36. ~10~
37. ~11~
38. ~12~
39. ~13~
40. ~14~
41. Reparation
42. ~1~
43. ~2~
44. ~3~
45. ~4~
46. ~5~
47. ~6~
48. ~7~
49. ~8~
50. ~9~
51. ~10~
52. ~11~
53. ~12~
54. ~13~
55. ~14~
56. ~15~
57. ~16~
58. ~17~
59. Completion
60. ~Back Together Again~
61. ~1~
62. ~2~
63. ~3~
64. ~4~
65. ~5~
66. ~6~
67. ~7~
68. ~8~
69. ~9~
70. ~10~
71. ~11~
72. ~12~
73. ~13~
74. ~14~
75. ~News Flash~
76. ~15~
77. Reception
78. ~1~
79. ~2~
80. ~3~
81. ~4~
82. ~5~
83. ~6~
84. ~7~
85. ~8~
86. CHECKING IN
87. ~1~
88. KANE BEFORE
89. ~2~
90. ~3~
91. Kane Fun Facts
92. ALSO FROM THE AUTHOR
93. Soundtracks