Shane Briggs by Lynette Wilson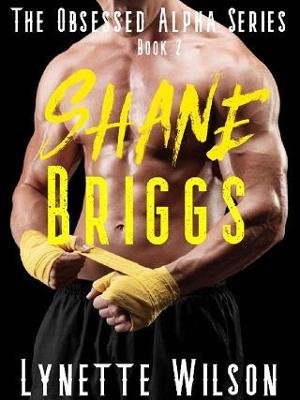 Evelyn
I moved to New York to become a reporter, uncover political scandals, and break big news. When I got my first assignment, I was forlorn to discover it was a profile of a heavyweight boxing champion. I figured my boss didn't take me seriously. I'm a big girl, bookish, and shy. But when I met Shane Briggs, I discovered there was more to the man than a pretty face and an immaculate record in the ring. Now, as our interview turns into something far outside the bounds of professionalism, can I deal with the story turning from him to us?
Shane
I rose up from the streets to become the leading heavyweight boxing champion. That came at a cost. I sacrificed indulgence, learning from poverty that I was a better fighter without ego, parties, and most of all, women. But when a thick, beautiful woman meets with me after a fight to profile me for a popular website, I discover a long dormant thirst threatening my resolve. I haven't let my heart, or my body, indulge itself with romance in so long, but I'm going to have to sacrifice that record to have the true top prize: Evelyn Lamb.
Book Details
File Nameshane-briggs-by-lynette-wilson.epub
Original TitleShane Briggs (The Obsessed Alpha Series Book 2)
Creator

Lynette Wilson

Languageen
IdentifierMOBI-ASIN:B07Z5MNMGN
Publisher

UNKNOWN

Date2019-10-19T16:00:00+00:00
File Size101.307 KB