Mr. Black by Laney Powell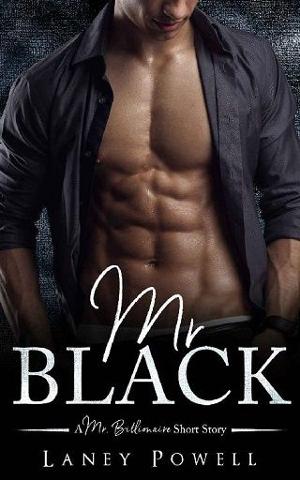 Only she can discover if his heart is as black as his name.
As the black sheep of Wall Street, I'm aptly named. My father's crimes almost cost me my company, my reputation, and my freedom.
When I meet Harper McKay, it's clear she's summed me up by my past. We should hate one another. Instead, we're fighting a passion so hot it threatens to burn us both down.
She thinks I'm a thief like my father.
But she's the one who has stolen my heart.
Book Details
File Namemr-black-by-laney-powell.epub
Original TitleMr. Black (A Mr. Billionaire Short Story)
Creator

Laney Powell

Languageen
IdentifierMOBI-ASIN:B07PZ3MKZH
Date2019-03-31T16:00:00+00:00
File Size466.224 KB
Table of Content
1. Title Page
2. Copyright
3. Mr. Black
4. Contents
5. Prologue
6. Chapter One
7. Chapter Two
8. Chapter Three
9. Chapter Four
10. Chapter Five
11. Chapter Six
12. Chapter Seven
13. Chapter Eight
14. Chapter Nine
15. Chapter Ten
16. Epilogue
17. Mr. Billionaire
18. Flirt Club
19. The Spar Island Girls
20. About the Author
21. Also by Laney Powell