Harry's Baby by Candice Blake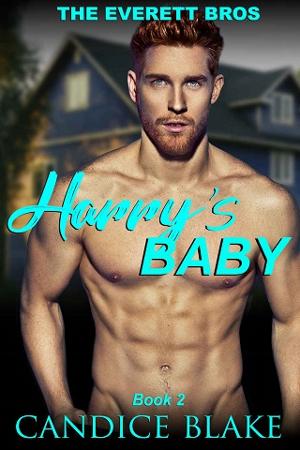 Harry: We were friends, then roommates, now…a baby?
Carter and I started off as just friends who were heading up north to work at a lucrative mining job. But after a few beers one night, a fire ignited between us that neither of us knew how to put out.
Yes, I'm straight.
But Carter somehow manages to make me question it. I guess being gay—or bi…whatever you wanna call it—might run in the Everett family.
Carter: I always pictured myself being a dad. But not like this…
On my 40th birthday, I realized something—all my friends were married with kids. Me? I still lived the life of a bachelor and it was getting old quick. I guess you can call it a mid-life crisis.
Harry came into my life as nothing more than just a friend. Let me say one thing, though. Redheads are definitely my type. But even though I've experimented with guys before, I wasn't expecting to be falling this hard for a man.
An accident at work leaves me and Harry with an orphaned baby. Can two men who know nothing about fatherhood figure this thing out… together?
Book Details
File Nameharrys-baby-by-candice-blake.epub
Original TitleHarry's Baby: The Everett Bros Book 2
Creator

BLAKE, CANDICE

Languageen
Identifier1667784567
Date2018-10-24
File Size526.111 KB
Table of Content
1. Table of Contents
2. Newsletter
3. Also by Candice Blake
4. Copyright
5. 1. Harry
6. 2. Carter
7. 3. Harry
8. 4. Carter
9. 5. Harry
10. 6. Carter
11. 7. Harry
12. 8. Carter
13. 9. Harry
14. 10. Carter
15. 11. Harry
16. 12. Carter
17. 13. Harry
18. 14. Carter
19. 15. Harry
20. 16. Carter
21. 17. Harry
22. 18. Carter
23. 19. Harry
24. 20. Carter
25. 21. Harry
26. 22. Carter
27. 23. Harry
28. 24. Carter
29. 25. Harry
30. 26. Carter
31. 27. Harry
32. Epilogue
33. Newsletter
34. About the Author
35. Also by Candice Blake
36. Blue's Boss
37. Blue's Boss
38. A Road Trip with Conrad
39. A Road Trip with Conrad