Falling for Sue Ellen by M.K. Moore
no ratings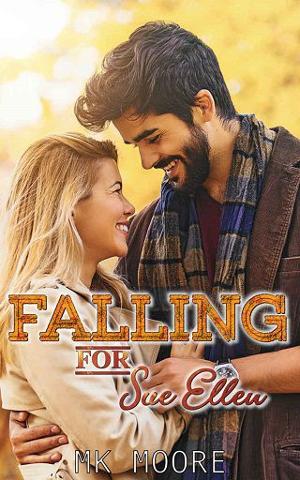 What happens when you throw caution to wind and take a chance on the one person meant for you?
For Sue Ellen Jones and Elliot Cole, Thankgiving just got a whole lot sexier.
Stuffed takes on a whole new meaning this year.
This is an over the top, insta-everything with all the feels.
File Name:falling-for-sue-ellen-by-m-k-moore.epub
Original Title:Falling For Sue Ellen (Thankful For The Jones Sisters)
Creator:

M.K. Moore

Language:en
Identifier:MOBI-ASIN:B0826YBSML
Publisher:

Flirty Filth Publishing

Date:2019-11-29T18:30:00+00:00
File Size:186.794 KB
Table of Content
1. Title Page
2. Copyright
3. BLURB
4. Contents
5. Dedication
6. Full Page Image
7. Chapter 1
8. Chapter 2
9. Chapter 3
10. Chapter 4
11. Chapter 5
12. Chapter 6
13. Epilogue
14. Epilogue
15. Acknowledgments
16. Other books by MK Moore
17. About the Author