Daring Return by Jennifer Perkins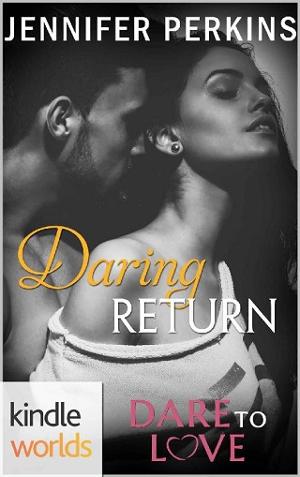 Rose Perez is a physical therapist who shares a secret with Miami Thunder halfback, Bruce Hawkins. They also have separate careers outside of their shared world that could become derailed if their secret gets out. Neither had wanted a relationship. Does Rose have what it takes to look past the life Bruce is trying to portray or is she starting to fall in love?
Bruce decided early in life that true love was something other men wanted. Does he have what it takes to help Rose find real happiness without risking his heart?
File Name:daring-return-by-jennifer-perkins.epub
Original Title:Dare To Love Series: Daring Return (Kindle Worlds Novella)
Creator:

Jennifer Perkins

Language:en
Identifier:MOBI-ASIN:B06XC5WTST
Publisher:

Kindle Worlds

Date:2017-02-26T16:00:00+00:00
File Size:123.142 KB
Table of Content
1. Daring Return
2. A Dare To Love Kindle World Romance
3. Blurb
4. Other books by Jennifer Perkins
5. Dedication
6. Chapter One
7. Chapter Two
8. Chapter Three
9. Chapter Four
10. Chapter Five
11. Chapter Six
12. Chapter Seven
13. Chapter Eight
14. Chapter Nine
15. Acknowledgements
16. Other books by Jennifer Perkins
17. A message from Jennifer Perkins
18. Thank you for reading Daring Return and please don't forget to leave an online review!