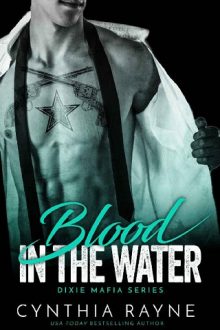 Jane Hunter is in over her head.
Growing up on the Autism spectrum in a neurotypical world, Jane has always been an outsider, even in her own family. Her father, Jed Hunter, is a federal judge, and she's never measured up to his high expectations. After law school, Jane joined a prestigious Dallas firm and built a stellar reputation. The moral quandaries never bothered her, as long as the cases were interesting…until Oscar Valentine.
After Valentine's grand jury doesn't indict him, Jane discovers his horrifying secret. To make matters worse, Oscar confesses his feelings for her. Jane's would-be lover wants to take her breath away. Literally.
Jane only knows one man ruthless enough to protect her, Byron Beauregard. Beauregard is a notorious former hitman and a mob boss in the Dixie Mafia. Can one killer safeguard her from another?
The devil's advocate.
The head of the infamous Beauregard family, Byron only cares about power and profit. While he hired Jane to protect his assets, he's more interested in hers. Unfortunately, she rebuffs his advances. Now, Jane's in need of his protection, so he'll exploit the situation, and then move on.
Yet Jane intrigues him—she tells him the truth, no matter how harsh. He finds himself fascinated, possessive, and playing the hero, for once in his life. Byron wonders if he might become a better man with Jane at his side.
And together, they'll stop a serial killer. Or die trying.
Book Details
File Nameblood-in-the-water-by-cynthia-rayne.epub
Original TitleBlood in the Water (Dixie Mafia Series Book 2)
Creator

Cynthia Rayne

Languageen
IdentifierMOBI-ASIN:B01MT2E9TO
Date2016-12-22T18:30:00+00:00
File Size262.420 KB
Table of Content
1. Chapter One
2. Chapter Two
3. Chapter Three
4. Chapter Four
5. Chapter Five
6. Chapter Six
7. Chapter Seven
8. Chapter Eight
9. Chapter Nine
10. Chapter Ten
11. Chapter Eleven
12. Chapter Twelve
13. Chapter Thirteen
14. Chapter Fourteen
15. Chapter Fifteen
16. Chapter Sixteen
17. Chapter Seventeen
18. Chapter Eighteen
19. Chapter Nineteen
20. Chapter Twenty
21. Chapter Twenty-One
22. Chapter Twenty-Two
23. Epilogue