Beyond Friends by Kristen Echo
no ratings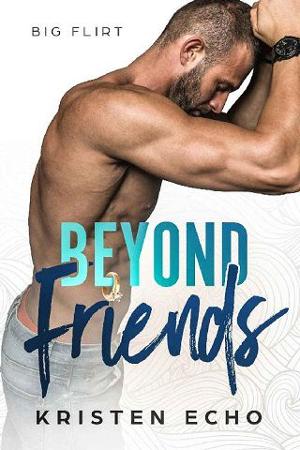 What happens when best friends spend a week at a romantic couple's resort in the tropics?
Things get way hotter than either expected.
Arielle's reeling after being dumped before finals and her ex left her with two tickets to paradise.
Dean's a friend, a big flirt and a small-town mechanic with the right tools to mend her broken heart.
Insert tequila, a determined ex, the Mexican police, and life will never be the same.
File Name:beyond-friends-by-kristen-echo.epub
Original Title:Beyond Friends (Big Flirt Book 1)
Creator:

Kristen Echo

Language:en
Identifier:MOBI-ASIN:B07WNGDC8D
Publisher:

Kristen Publishing

Date:2019-08-17T16:00:00+00:00
File Size:156.383 KB
Table of Content
1. Title Page
2. Copyright
3. Contents
4. Chapter 1
5. Chapter 2
6. Chapter 3
7. Chapter 4
8. Chapter 5
9. Chapter 6
10. Chapter 7
11. Chapter 8
12. Chapter 9
13. Chapter 10
14. Epilogue
15. Author Note
16. Sneak Peek
17. Also by Kristen Echo
18. About the Author
19. Acknowledgments