Bear's Temptation by Fay Walsh
no ratings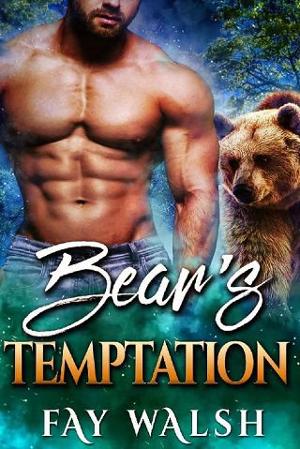 She will soon find out that uncovering the truth, is a dangerous game to play…
Darren is the beta of the Hoopole Bears.
He appears as a cold-hearted and rude businessman, but no-one knows what he has been hiding.
Not even his own clan…
Now, this journalist is on to him, threatening to throw away his mask. He can't let her unveil the truth and wake his forgotten feelings.
Lisa is sure that Darren is more than he claims to be.
Even if their first meeting was disastrous, she knows that she will discover the truth./
Maybe what she hears in whispers isn't far from reality…
And yet, why can't she reveal to the world what she has found out?
Why does she want to protect him?
But, what Lisa doesn't know is that she is playing a dangerous game. A game that will almost kill her.
Unless a bear comes to her rescue…
What can a shifter and his mate do when his past ties them in a deadly game?
File Name:bears-temptation-by-fay-walsh.epub
Original Title:Bear's Temptation: A Paranormal Bear Shifter Romance Novel
Creator:

Fay Walsh

Language:en
Identifier:uuid:d97c30c0-28a7-4265-afa1-2bc214a2c26c
Date:2019-06-07T23:00:00+00:00
File Size:255.619 KB
Table of Content
1. Copyright
2. Get Fay's Exclusive Material
3. Book 2

Chapter 1
Chapter 2
Chapter 3
Chapter 4
Chapter 5
Chapter 6
Chapter 7
Chapter 8
Chapter 9
Chapter 10
Chapter 11
Chapter 12
Chapter 13
Chapter 14
Chapter 15
Chapter 16
Chapter 17
Chapter 18
Chapter 19
Chapter 20
Chapter 21
Chapter 22
Chapter 23
Chapter 24
Chapter 25
Chapter 26

4. The Extended Epilogue
5. A Note from Fay Walsh
6. Preview of my Next Book
7. About Fay Walsh
8. Also by Fay Walsh