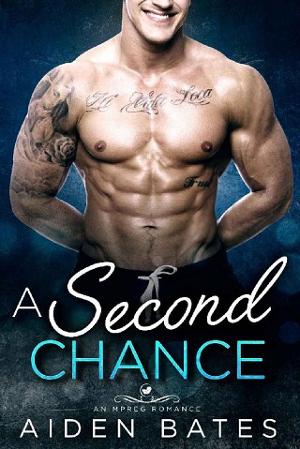 It's always darkest just before dawn…
Bonded with his high school sweetheart Dustin, each building successful careers and now starting a family, Sam was sure he was the happiest Omega alive… until everything came tumbling down, all in one night.
Chased out of his own home, he found himself desperate, running to his lifelong friend Adam, an Alpha that wears his heart on his sleeve—a heart that has always beat for Sam.
Is this the chance that they missed all those years ago? Is this to be their true and lasting happily ever after?
Book Details
File Namea-second-chance-by-aiden-bates.epub
Original TitleA Second Chance: An Mpreg Romance
Creator

Aiden Bates

Languageen
IdentifierMOBI-ASIN:B079R55CQK
Date2018-02-09T16:00:00+00:00
File Size202.737 KB
Table of Content
1. Epilogue
2. End of Book – Please Read This
3. Get Your FREE Aiden Bates' Book
4. The Tightest Bonds Always Snap
5. Hot Cocoa, Cold Heart
6. He'll Get By, with a Little Help
7. A Tie Severed, A Heart Broken
8. A Step Forward, However Hesitant, is Still Progress
9. The Knife in His Neck Broke His Heart
10. Dropped on a Dime
11. A Step Towards Okay
12. Where Do We Go From Here?
13. More than Okay
14. Acknowledgments
15. A Second Chance