You Can't Ruin Christmas by Olivia Noble
no ratings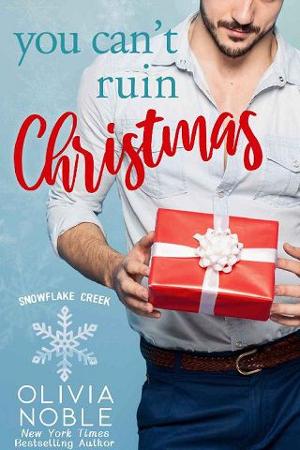 Have you ever been dumped right before the holidays? It sucks.
Have you ever been expecting to take a boy home to meet your family for Christmas, only to find out he's been sleeping with everything that moves? Yeah.
Luckily, my handsome Swedish roommate steps in with a plan. He's going to offer me some free personal training sessions, so that I can get a revenge body and make my ex regret leaving me. But during our long, sweaty sessions at the gym, I find myself becoming more and more attracted to the hockey player.
When did he get all those muscles? And has he always been so sweet and attentive?
Sven just might manage to save my Christmas from being an utter disaster after all.
File Name:you-cant-ruin-christmas-by-olivia-noble.epub
Original Title:You Can't Ruin Christmas (Snowflake Creek Book 1)
Creator:

Olivia Noble

Language:en
Identifier:MOBI-ASIN:B08277T1G9
Publisher:

ThunderWords Press

Date:2019-11-30T16:00:00+00:00
File Size:259.921 KB
Table of Content
1. Chapter One
2. Chapter Two
3. Chapter Three
4. Chapter Four
5. Chapter Five
6. Chapter Six
7. Chapter Seven
8. Chapter Eight
9. Chapter Nine
10. Chapter Ten
11. Chapter Eleven
12. Chapter Twelve
13. Chapter Thirteen