Wolf's Heir by Juniper Hart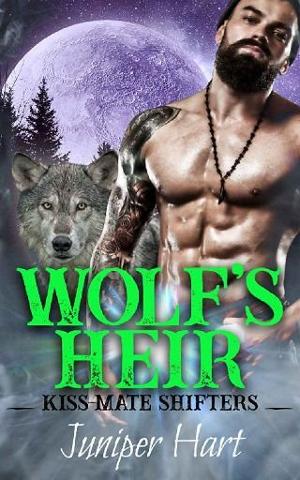 I hated him—even when I wanted him.
For more than two hundred years, no one had ever infuriated me more than Harry Laurier, and he knows it.
After moving to California, I was glad I would never have to see him again.
As far as I was concerned, Harry could have his Alpha status—assuming his father actually relinquished his ancient hold over the leadership.
All I'd wanted was to start anew. I wanted a fresh start, away from those who judged me so harshly.
Why, then, does fate keep conspiring against me and throwing Harry in my path at every possible opportunity?
I'm an Omega female all alone in the world with only one person who understands—an Alpha who isn't even my friend and who can never know the secret I'm hiding.
File Name:wolfs-heir-by-juniper-hart.epub
Original Title:Wolf's Heir (Kiss-Mate Shifters Book 2)
Creator:

Juniper Hart

Language:en
Identifier:MOBI-ASIN:B084FGGP3N
Date:2020-02-22T16:00:00+00:00
File Size:216.083 KB
Table of Content
1. Title Page
2. Copyright
3. Contents
4. Secret Woods Books
5. Prologue
6. Chapter 1
7. Chapter 2
8. Chapter 3
9. Chapter 4
10. Chapter 5
11. Chapter 6
12. Chapter 7
13. Chapter 8
14. Chapter 9
15. Chapter 10
16. Chapter 11
17. Chapter 12
18. Chapter 13
19. Chapter 14
20. Chapter 15
21. Chapter 16
22. Epilogue
23. Other Books You Will Love
24. Secret Woods Books
25. Thank You
26. About the Author