Wolf's Bane by Carina Wilder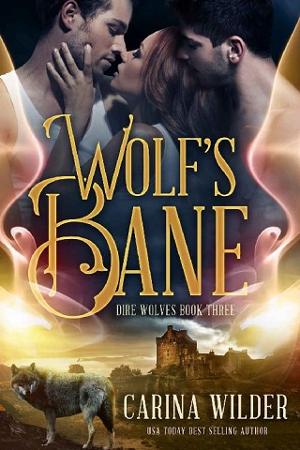 A tenuous alliance has formed between shifter sects. The most powerful have united at last to fight off their new foe: humans.
Shifters are to be wary of them. Stay away, the Dire Wolf Alpha says. Trust no one.
But when two members of the shifters under his command meet a human woman, sparks begin to fly. Will they defy their Alpha and make her their mate, or force themselves to shatter a bond that's stronger than anything they've ever felt?
Book Details
File Namewolfs-bane-by-carina-wilder.epub
Original TitleWolf's Bane (Dire Wolves of London Book 3)
Creator

Carina Wilder

Languageen
IdentifierMOBI-ASIN:B079DHFB73
Date2018-04-18T05:00:00+00:00
File Size327.166 KB
Table of Content
1. Title Page
2. Contents
3. Also by Carina Wilder
4. Introduction
5. Prologue
6. Chapter 1
7. Chapter 2
8. Chapter 3
9. Chapter 4
10. Chapter 5
11. Chapter 6
12. Chapter 7
13. Chapter 8
14. Chapter 9
15. Chapter 10
16. Chapter 11
17. Chapter 12
18. Chapter 13
19. Chapter 14
20. Chapter 15
21. Chapter 16
22. Chapter 17
23. Chapter 18
24. Chapter 19
25. Chapter 20
26. Chapter 21
27. Chapter 22
28. Chapter 23
29. Chapter 24
30. Chapter 25
31. Chapter 26
32. Chapter 27
33. Epilogue
34. Also by Carina Wilder