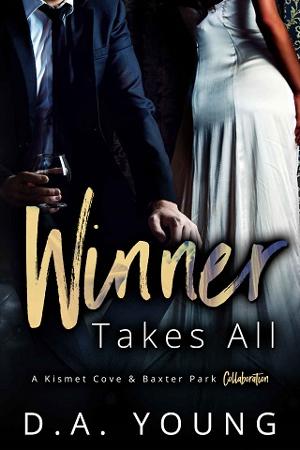 Divina Langley-Kemp is fed up with the pompous, overbearing men in her life. From her father to her ex-husband, she's beyond over their arrogance and high-handedness. All she wants is peace and quiet to live her life on her own terms. Instead, she gets Grant Easton, a drop-dead gorgeous blast from the past who's more trouble than her ex-husband and father combined.
Grant Easton finally has the Langley family in the palm of his hand. His long-awaited revenge of crushing them financially and ruining their prestigious reputation will soon come to fruition. Can anything stop the unscrupulous mogul from exacting his revenge?
Only having the beautiful and elusive Divina Langley-Kemp in his bed.
Grant drives Divina insane and infuriates her to no end, but more than anything, he makes her feel vibrantly alive. She's a stubborn hellion, unwilling to bend an inch and defying Grant at every turn. With an unassuming smile Divina can bring him to his knees, making her his ultimate weakness.
They have a bittersweet and tumultuous history that neither can forget. Will love be enough to overcome the sins of the past once and for all?
Find out what happens when a cultured heiress literally collides with a blue-collar guy from the streets of Baxter Park.
This is a Kismet Cove & Baxter Park collaboration and the first book in the Baxter Park Series.
MUST BE 18+ TO READ.
WARNING: Contains mature new adult situation, steamy/explicit love scenes and coarse language. It is not recommended for those who are easily offended.
Book Details
File Namewinner-takes-all-by-d-a-young.epub
Original TitleWinner Takes All: A Kismet Cove & Baxter Park Collaboration
Creator

D. A. Young

Languageen
IdentifierMOBI-ASIN:B07DSYCYX7
Date2018-06-15T18:30:00+00:00
File Size366.027 KB