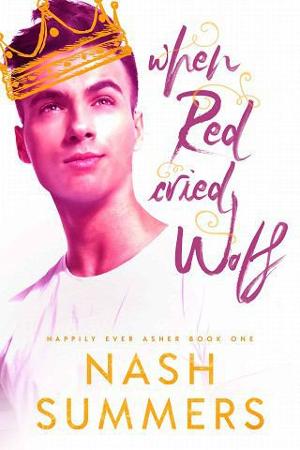 Asher Williams is obsessed with love.
It's probably one of the reasons he makes such a fantastic matchmaker, love guru, and romance expert. And now that he's in college, it's finally his turn to shine.
Asher's relationship advice column in the school newspaper is his strongest matchmaking instrument, especially when it comes to helping hopeless romantics find their soulmates.
But like every heroic quest, there are a few bumps in the road and dragons to slay.
There's a damsel in distress Asher's best friend thinks is a psychopath, a handsome prince Asher can't stop drooling over, and a huge, mysterious roommate Asher can't help but pester.
It doesn't matter though. Nothing will stop Asher when it comes to helping people find their true love.
He's absolutely positive everything will work out in the end.
Because love is always like a fairy tale…right?
Book Details
File Namewhen-red-cried-wolf-by-nash-summers.epub
Original TitleWhen Red Cried Wolf: Happily Ever Asher, #1
Creator

Summers, Nash

Languageen
Identifier2925390153
Publisher

Nash Summers

Date2019-06-09
File Size737.283 KB
Table of Content
1. Title Page
2. Introduction
3. Copyright
4. Newsletter and Social Media
5. Blurb
6. Title
7. Contents
8. Heads Up
9. Happily Ever Asher
10. Randy Cries Psychopath
11. The Prince of Love
12. Wolf
13. The Bull in the Bed
14. Raid Night
15. Morgan the Protégé
16. The Pretend Boyfriend
17. A Colorful Ceiling
18. Does Asher Live with a Vampire?
19. Leap Year
20. Romantic at Heart
21. Legal Studies is Bullshit
22. Tom Brady
23. I Do
24. Preorder
25. Acknowledgments
26. Also by Nash Summers
27. About the Author