What He Wants by Jenna Rose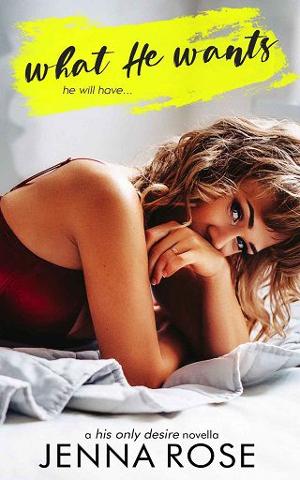 While working undercover to bring down a dangerous crime boss, Fletcher becomes entranced by the girl living across the street. He keeps his eyes on her. Watching. Waiting. She's an angel in the wrong part of town, and he's going to make sure she's safe—no matter what.
Aurora is struggling, working, saving her money for school, but one night she sees something she shouldn't have and suddenly, she's whisked away by a mysterious man who claims to be her protector. But he wants something from Aurora—something she's never given—and she's not sure if she can.
This is a bit of twist on "Princess," with a handsome, mysterious alpha MC, so if you liked that, you'll love this! Check it out if you haven't 😉
File Name:what-he-wants-by-jenna-rose.epub
Original Title:What He Wants: His Only Desire Book 3
Creator:

Rose, Jenna

Language:en
Identifier:4149335268
Date:2020-03-24
File Size:217.313 KB
Table of Content
1. Title Page
2. Copyright
3. About the Book
4. More Jenna Rose
5. Contents
6. 1. Fletcher
7. 2. Aurora
8. 3. Fletcher
9. 4. Aurora
10. 5. Fletcher
11. 6. Aurora
12. 7. Fletcher
13. 8. Aurora
14. 9. Fletcher
15. 10. Aurora
16. 11. Fletcher
17. 12. Aurora
18. 13. Fletcher
19. 14. Aurora
20. Epilogue
21. More Jenna Rose