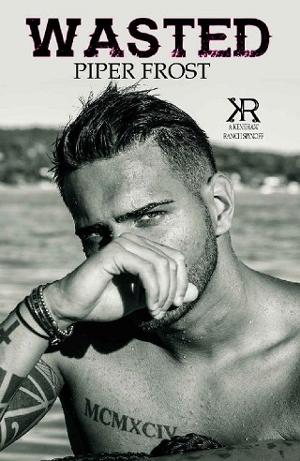 I'm a straight shooter. I'll tell you how it is.
All sex, no commitment.
I like my girls thick and I like them on their knees.
There's more to me than scoring with a hot chick in every state or country I travel to though.
I'm a hell of a pilot. Haven't crashed yet. Except that one time…
Anyway, I like to party and people like me because I bring a party everywhere I go.
Most people like me because I bring the party.
Most people don't have a problem with me.
The sexy, juicy Carter Dawn does…
What's not a problem is she likes to drop her panties every time we're in the same room together. Damn, she likes to be my dirty girl.
She acts like she can't stand me. But it's not true. We have a good time together.
She's a cool chick. She's sexy as hell. She's all about commitment. But I don't roll that way. She's new to town and all, but she's one of the few people that actually get me. That means she should know better than to expect a commitment from me.
Book Details
File Namewasted-by-piper-frost.epub
Original TitleWasted (Kenshaw Ranch Book 5)
Creator

Piper Frost

Languageen
IdentifierMOBI-ASIN:B07FSDR43J
Date2018-09-12T16:00:00+00:00
File Size812.254 KB