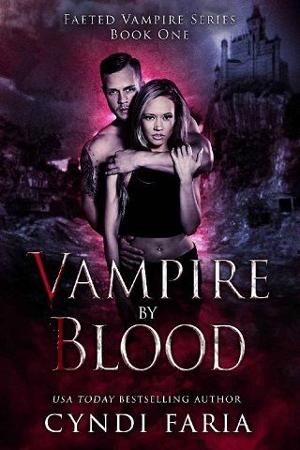 Necromancy isn't pretty and Vampires aren't exactly dead.
When a deceased witch informs Tricia McIntyre she's a fae princess who's being hunted by an ancient vampire, she turns to her best friend Sergeant Riley Sweetwater. Problem is, he's buried in the town cemetery, and she hates him for dying on her. Until she uncovers his secret.
Tricia and Riley were never meant to cross paths after he went dark. Especially since he's experiencing some kind of immortal transition of his own. But they do, and she's hunting the same vamp responsible for killing his squad.
Forced together, Tricia's trying not to kill Riley with her uncontrolled Fae powers, while he's struggling not to drink her dry. As they must battle their love-hate-lust relationship, they search for the one who holds the secrets to saving humankind before a dark supernatural destroys them all.
Book Details
File Namevampire-by-blood-by-cyndi-faria.epub
Original TitleVampire by Blood (Faeted Vampire Series)
Creator

Cyndi Faria

Languageen
IdentifierMOBI-ASIN:B07NQDGYTM
Publisher

Sugarbird Publishing

Date2019-04-10T16:00:00+00:00
SubjectFaeted Vampire Series,Book 1
File Size364.806 KB
Table of Content
1. Table of Contents
2. Title Page
3. Copyright
4. Description
5. Chapter 1
6. Chapter 2
7. Chapter 3
8. Chapter 4
9. Chapter 5
10. Chapter 6
11. Chapter 7
12. Chapter 8
13. Chapter 9
14. Chapter 10
15. Chapter 11
16. Chapter 12
17. Chapter 13
18. Chapter 14
19. Chapter 15
20. Chapter 16
21. Chapter 17
22. Chapter 18
23. Chapter 19
24. Chapter 20
25. Chapter 21
26. Epilogue
27. Cyndi loves to hear from readers!