Trust Me by K. Ayers
no ratings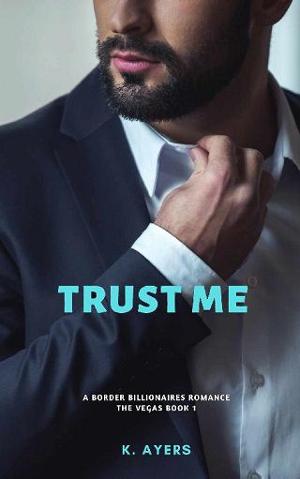 Billionaire Mexican CEO Alejandro Vega is not supposed to be in residence at his estate in San Miguel de Allende.
But, he is.
Cassidy Davidson has been assigned to photograph his house for the luxury rental company she works for. A simple assignment. Then she can spend the rest of her time in the colonial city researching the architecture for her doctorate. But Alejandro Vega is…beautiful. Sexy. With a great ass.
The accent alone is killing her.
Alejandro wants Cassidy from the very moment he sees her in his living room. She's wearing a dress she doesn't realize is see-through and her toes are painted neon green. And Cassidy thinks he's a snob. She also has an aversion to wealthy men.
He'll have to change her mind.
File Name:trust-me-by-k-ayers.epub
Original Title:Trust Me: A Border Billionaire's Romance (The Vega's Book 1)
Creator:

K. Ayers

Language:en
Identifier:MOBI-ASIN:B07MGZPQ2K
Date:2018-12-25T16:00:00+00:00
File Size:106.104 KB