Trial Run by Alison Hendricks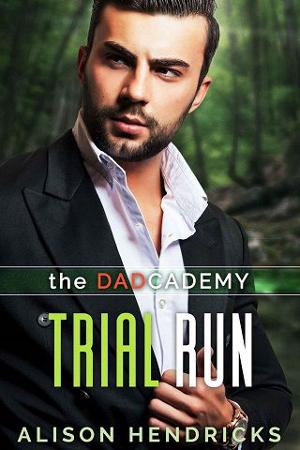 "You hurt me more than anyone ever has. But for some reason I still love you."
Jeremy Hess made a promise to his sister, vowing to take care of her infant daughter if anything happened to her. When the worst comes to pass, he steps up as Cooper's godfather despite how unsure he feels as a single dad. But Jeremy isn't the only one who has claims on her, and when another family member challenges him for guardianship, he's forced to seek legal counsel from the person who hurt him most–his former best friend and the first man he ever loved.
Logan Ellis has always had a plan to work his way up to partner at a prestigious law firm, then use that clout to be a legal all-star for the local LGBT community. Working a pro-bono case for his childhood friend may not be part of that plan, but he'd do anything for Jeremy. He owes him that much after ruining their friendship so many years ago.
When old feelings resurface, all attempts to keep things professional between them fall by the wayside. Jeremy thought he was over the betrayal, but as he and Logan become closer than he ever dared to dream, it'll take more than an apology to rebuild the burnt bridges between them. It'll take trust, love, and forgiveness on both sides to turn this trial run into something permanent.
Book Details
File Nametrial-run-by-alison-hendricks.epub
Original TitleTrial Run
Creator

Hendricks, Alison

Languageen
Identifier4221450982
Date2019-05-23
File Size315.930 KB
Table of Content
1. Copyright
2. Chapter 1
3. Chapter 2
4. Chapter 3
5. Chapter 4
6. Chapter 5
7. Chapter 6
8. Chapter 7
9. Chapter 8
10. Chapter 9
11. Chapter 10
12. Chapter 11
13. Chapter 12
14. Chapter 13
15. Chapter 14
16. Chapter 15
17. Chapter 16
18. Chapter 17
19. Chapter 18
20. Chapter 19
21. Chapter 20
22. Chapter 21
23. Chapter 22
24. Chapter 23
25. Epilogue
26. About the Author
27. Also by Alison Hendricks