To Fight A Fate by Jane Cousins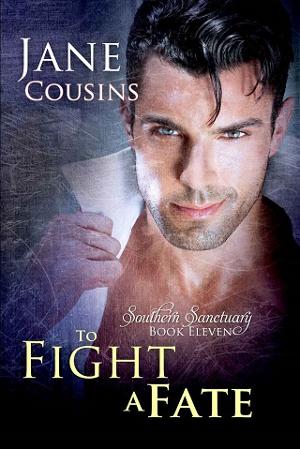 Ever had one of those days? Riya Tong, Fate Weaver and half-dragon, is having a doozy. First she wakes to find herself mysteriously seven months pregnant. Then she encounters Marcus, Maat Warrior. The man might be gorgeous but the judgmental know-it-all jerk seems to believe he has the right to stick his nose where it doesn't belong. Compounding the insult by making it all too clear he thinks Riya's magic borders on the lame. Thank heavens they never have to see one another again.
Problem is, Fate has other plans. Para-Exterminators, the reality TV show Maat's Warriors use as cover to hide their supernatural mission is under threat. There is a monster loose and a bevy of assassins targeting Marcus, desperate to get their hands on the cursed chaos rubies.
Forced to work together, Riya and Marcus quickly discover that beneath all the dislike and antagonism, an irresistible mutual attraction burns, threatening to consume them both. Only question is, will they live long enough to discover that you can't fight Fate?
File Name:to-fight-a-fate-by-jane-cousins.epub
Original Title:To Fight A Fate (Southern Sanctuary - Book 11)
Creator:

Jane Cousins

Language:en
Identifier:MOBI-ASIN:B077ZRRHK2
Publisher:

UNKNOWN

Date:2017-12-13T18:30:00+00:00
File Size:381.679 KB
Table of Content
1. To Fight A Fate
2. Southern Sanctuary – Book Eleven
3. Chapter One
4. Chapter Two
5. Chapter Three
6. Chapter Four
7. Chapter Five
8. Chapter Six
9. Chapter Seven
10. Chapter Eight
11. Chapter Nine
12. Chapter Ten
13. Chapter Eleven
14. Chapter Twelve
15. Chapter Thirteen
16. Chapter Fourteen
17. Chapter Fifteen
18. Chapter Sixteen
19. Chapter Seventeen
20. Chapter Eighteen
21. Chapter Nineteen
22. Chapter Twenty
23. Chapter Twenty-One
24. Chapter Twenty-Two
25. To Woo a Warrior
26. One For the Wedding
27. Two For the Show
28. Three For The Bank Job