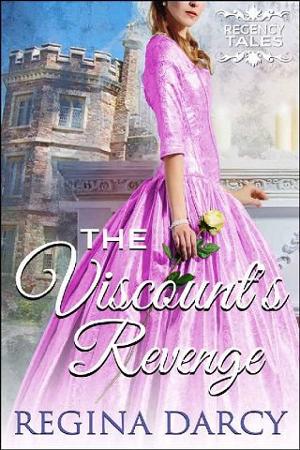 The London season is turned scandalous by the development of a love triangle between Lady Henrietta Vaught, Lord Trenton and the Viscount of Stockington. The arrival of innocent Christiana James ups the stakes. She is a quintessential English beauty with her sight set on the Viscount. To win the man who already owns her heart she must agree to a dastardly plan that might just land her in a hot mess. In their pursuit for happiness (or in the Viscount's case revenge for a bruised heart), they might just find love along the way.
Book Details
File Namethe-viscounts-revenge-by-regina-darcy.epub
Original TitleThe Viscount's Revenge (Regency Tales Book 23)
Creator

Regina Darcy

Languageen
IdentifierMOBI-ASIN:B07RVDHS6H
Publisher

Clean and Wholesome Romance

Date2019-05-13T23:00:00+00:00
File Size165.535 KB
Table of Content
1. ONE
2. TWO
3. THREE
4. FOUR
5. FIVE
6. SIX
7. SEVEN
8. EIGHT
9. NINE
10. TEN
11. EPILOGUE
12. BONUS CHAPTER: A GAME OF CHANCE
13. KEEP IN TOUCH!