The Maverick by Rhonda Russell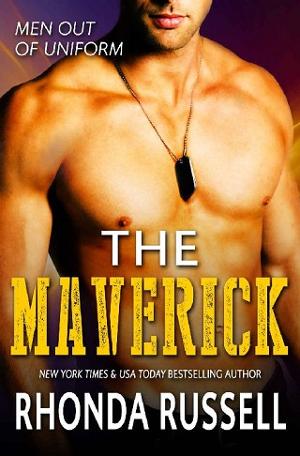 If there's anything better than a man in uniform, it's a man *out* of one.
Former Ranger Guy McCann is last of the three founding members of Ranger Security who owe Colonel Garrett a favor, and boy does he plan on collecting. Not only is the Colonel sending him back to Fort Benning–to train a replacement team for his former unit–he's pairing him up with a relationship therapist to help build "trust" among the new team.
Guy is cocky, confident, the ultimate bad ass who flies by the seat of his pants and prefers to ask for forgiveness than permission, but he's met his match when he meets Julia Beckam.
Book Details
File Namethe-maverick-by-rhonda-russell.epub
Original TitleThe Maverick: Men Out of Unifrom Book 3 (Men Out of Uniform)
Creator

Rhonda Russell

Languageen
IdentifierMOBI-ASIN:B075X4RWQ4
Publisher

Firefly Press

Date2017-09-23T16:00:00+00:00
File Size250.251 KB
Table of Content
1. PROLOGUE
2. CHAPTER 1
3. CHAPTER 2
4. CHAPTER 3
5. CHAPTER 4
6. CHAPTER 5
7. CHAPTER 6
8. CHAPTER 7
9. CHAPTER 8
10. CHAPTER 9
11. CHAPTER 10
12. CHAPTER 11
13. CHAPTER 12
14. CHAPTER 13
15. EPILOGUE
16. PROLOGUE
17. CHAPTER 1