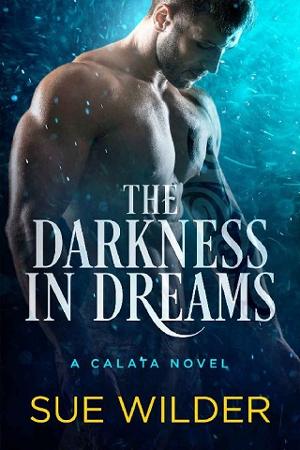 Centuries ago, as part of an Agreement to prevent war, the warriors asked for their human lovers to be made immortal. The magic had been beyond the abilities of the alchemists, but then reincarnation was offered as a solution, a manipulation of the natural process so lovers could reunite in each lifetime. It hadn't worked out as expected.
Love was not for Galaxy North. She'd squandered the one bright chance she had and it would never come again. But then then the dreams began. Lexi was used to the night terrors that woke her in the darkest hours, so intense she couldn't sleep for days. But the dreams … the dreams felt so real she could hear the dark echoes of his voice, feel the glide of a dangerous hand, the taste of him on her lips …
But they were dreams and nothing more. They couldn't be more.
Christan was Immortal. An Enforcer. He craved the vicious battles and impossible needs. Existence mattered, but he took risks and had nothing to lose. His life was meaningless, tied as it was to immortals who reeked with power, who used him to manipulate mortals whose lives were fleeting and powerless. But she … she changed him, rescued him. Taught him how to be more. How to feel. How to love. In that first life, in the lifetimes after, until all she had left to teach him was hate.
There were some tragedies that never should have happened but did…fragments of past lives that should not be remembered… loves that never should have been lost.
Christan has sworn that he will never need her again—but then he's forced from exile to confront the rising danger from a common enemy. He must face her sins … and his own… and a love that has no rules.
Book Details
File Namethe-darkness-in-dreams-by-sue-wilder.epub
Original TitleThe Darkness in Dreams: A Calata Novel (Enforcer's Legacy Book 1)
Creator

Sue Wilder

Languageen
IdentifierMOBI-ASIN:B07B8XTJT4
Publisher

Sue C. Smith

Date2018-03-29T16:00:00+00:00
File Size338.721 KB