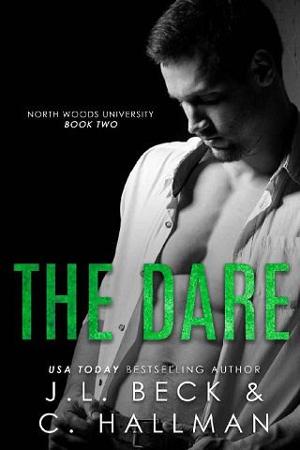 He was more than my bully, he was what living nightmares were made of…
"I dare you…" It started as a childish game played between two friends, that ended in heartbreak.
I knew him once.
A long time ago you may have even called us friends.
That was before I moved away, before my mother married his father, before my entire life fell apart.
I lost everything, my friends, my popularity, my future.
This was supposed to be my fresh start… my last chance at new… but it wasn't it was real life hell.
Vance Preston used to be a poor boy with a soft smile and kind eyes.
He used to be my friend.
Now he's God's gift to women (his words not mine), disgustingly handsome, and filthy rich.
He can do whatever he wants, say whatever he wants, and hurt whomever he wants.
No one can stop him, and no one dares too.
He might as well be god.
And his newest target: me.
He dares me to defy him.
He dares me to fight back.
He promises he won't stop…
….not until he hurts me, not until he breaks me.
But I'm not afraid, because you can't break something that's already broken.
Book Details
File Namethe-dare-by-j-l-beck.epub
Original TitleThe Dare: A Stepbrother Bully Romance (North Woods University Book 2)
Creator

J.L. Beck

Languageen
IdentifierMOBI-ASIN:B07RV164G8
Date2019-06-27T16:00:00+00:00
File Size428.951 KB