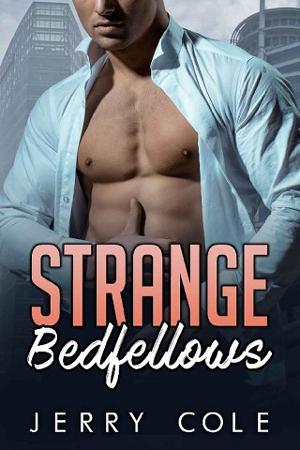 He looked confused for a moment, and then I pressed my lips against his. I worried, for a moment, that I had crossed the line. This was my place of business, and although he wasn't an employee, this might still be considered sexual harassment. But all of those thoughts flew out of the window when he leaned in and kissed me back.
Sebastian Leree and Manuel Ortiz have been professional rivals for years. The competition between them has been the driving force behind their relationship, and the disdain between them is legendary.
That is, until a wacky tech developer hires them both to work on a project and the two rivals are forced into a partnership. Things heat up between the two almost immediately, turning enemies into strange bedfellows.
When a scandal threatens to derail Manuel's company, he is forced to wonder if his relationship with Sebastian is a case of star-crossed lovers, or part of Sebastian's plot to steal his company.
When enemies become lovers, who do you trust?
Book Details
File Namestrange-bedfellows-by-jerry-cole.epub
Original TitleStrange Bedfellows
Creator

Jerry Cole

Languageen
IdentifierMOBI-ASIN:B07H9DGFFF
Date2018-09-10T16:00:00+00:00
File Size220.560 KB
Table of Content
1. Table of Contents
2. Chapter One
3. Chapter Two
4. Chapter Three
5. Chapter Four
6. Chapter Five
7. Chapter Six
8. Chapter Seven
9. Chapter Eight
10. Chapter Nine
11. Chapter Ten
12. Chapter Eleven
13. Chapter Twelve
14. Chapter Thirteen
15. Chapter Fourteen