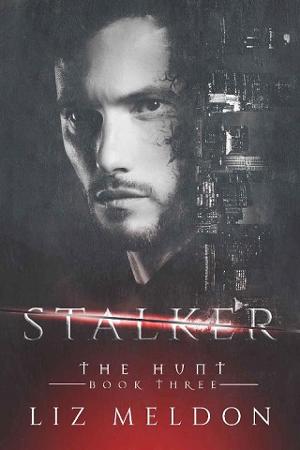 TO HELL AND BACK AGAIN
After her first real lesson in demonic cruelty, Moira Aurelia needs answers—and Severus craves revenge.
The only creature who can give them both is Diriel, who, having failed his mission, has fled back to Hell until the heat dies down.
Battered but not broken, Moira is ready to charge into the pit, fears be damned, because she trusts the incubus by her side—trusts him, cares for him, maybe even loves him. Severus, however, can't stand the thought of leading his little hybrid into the abyss. Because in Hell, there isn't just fire and brimstone and tortured human souls awaiting them, but his family, too.
And for Severus, there is no greater hell than family.
Book Details
File Namestalker-by-liz-meldon.epub
Original TitleStalker (The Hunt Book 3)
Creator

Liz Meldon

Languageen
IdentifierMOBI-ASIN:B07CRQV1F1
Date2018-05-24T16:00:00+00:00
File Size263.842 KB
Table of Content
1. Title Page
2. Copyright
3. Contents
4. Acknowledgments
5. Reader Warning
6. Stalker (The Hunt, #3)
7. Chapter 1
8. Chapter 2
9. Chapter 3
10. Chapter 4
11. Chapter 5
12. Chapter 6
13. Chapter 7
14. Chapter 8
15. Chapter 9
16. Chapter 10
17. Chapter 11
18. Chapter 12
19. Stay Connected with Liz Meldon's Newsletter
20. Thanks for reading!
21. About the Author