Something About You by Jerry Cole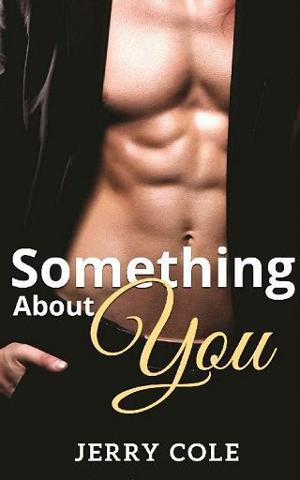 Grant Kelly is a travel writer from Canada who's spent the last few years living with his best friends in Chicago. When he decides to head for Maine for a change of scenery, he finds a B&B—and the mysterious Robert—who are set to turn his world upside down.
When Robert's daughter Morgan takes a shine to Grant, he's a little taken aback, but he forms a rocky relationship with her father. Robert's got a lot of secrets and Grant wants to know them all because he's starting to fall for the guy, except he's got a secret of his own that he's keeping.
With Morgan's exuberance, their friends interfering, and Grant's own mistakes constantly impeding his relationship with Robert, it becomes clear that Grant's either going to have to give up or throw caution to the wind.
When an event leaves them with little option but to confess their feelings, will Grant get to keep everything he's come to love, or will he have to give it up in order for Robert to be happy?
Book Details
File Namesomething-about-you-by-jerry-cole.epub
Original TitleSomething About You
Creator

Jerry Cole

Languageen
IdentifierMOBI-ASIN:B07YXDW7CR
Date2019-10-07T23:00:00+00:00
File Size294.098 KB
Table of Content
1. Prologue
2. Chapter One
3. Chapter Two
4. Chapter Three
5. Chapter Four
6. Chapter Five
7. Chapter Six
8. Chapter Seven
9. Chapter Eight
10. Chapter Nine
11. Chapter Ten
12. Chapter Eleven
13. Chapter Twelve
14. Chapter Thirteen
15. Chapter Fourteen
16. Chapter Fifteen
17. Chapter Sixteen
18. Chapter Seventeen
19. Chapter Eighteen
20. Chapter Nineteen
21. Chapter Twenty
22. Chapter Twenty-One
23. Chapter Twenty-Two
24. Chapter Twenty-Three
25. Chapter Twenty-Four
26. Chapter Twenty-Five
27. Chapter Twenty-Six
28. Chapter Twenty-Seven
29. Chapter Twenty-Eight
30. Chapter Twenty-Nine
31. Chapter Thirty
32. Authors Note
33. Books by Jerry Cole