Secret Daddy by Liam Kingsley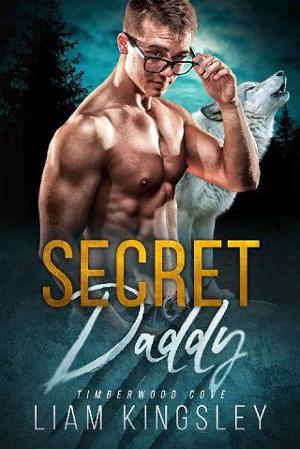 Fate has given them a second chance, and this time? They'll make it work.
Ten years ago, Kyle's drunken hookup lead to a little shifter baby. Raising a young wolf shifter is getting harder by the day for this single, omega dad. He's determined to find his son's alpha father to give Brock the role model he needs, but adjusting to sharing the son he raised on his own for ten years is easier said than done. A sudden shift in the family arrangement means Kyle doesn't have the luxury of time. He must face his hang-ups head on if he and Gavin are ever going to rekindle their relationship.
Gavin knows what it's like to be raised without an alpha, which is why finding out that he has a secret son rocks him to the core. He comes face to face with his insecurities surrounding fatherhood and his and Kyle's new mating is pushed to the limits as a result. Still, Gavin has a lot of years to make up for, and he's determined to be the alpha that his son and his mate need.
Book Details
File Namesecret-daddy-by-liam-kingsley.epub
Original TitleSecret Daddy (Timberwood Cove Book 3)
Creator

Liam Kingsley

Languageen
IdentifierMOBI-ASIN:B07YYQYM7V
Date2019-10-19T16:00:00+00:00
File Size262.230 KB
Table of Content
1. Title Page
2. Contents
3. 1. Gavin
4. 2. Kyle
5. 3. Gavin
6. 4. Kyle
7. 5. Gavin
8. 6. Kyle
9. 7. Gavin
10. 8. Kyle
11. 9. Gavin
12. 10. Kyle
13. 11. Gavin
14. 12. Kyle
15. 13. Gavin
16. 14. Kyle
17. 15. Gavin
18. 16. Kyle
19. 17. Gavin
20. 18. Kyle
21. 19. Gavin
22. 20. Kyle
23. Chapter 1 Preview – Doggone Daddy
24. Free Bonus Chapters!
25. Secret Daddy