Seaside of Love by Jennifer Jones
no ratings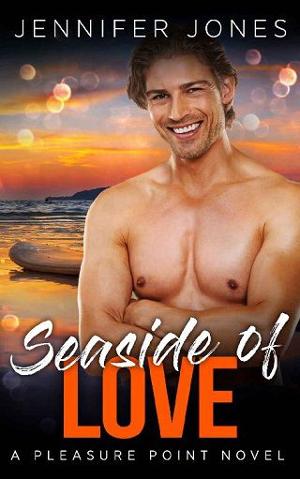 He's a professional surfer. She's a tabloid journalist. Will mismatched dreams wipe out their chance at love?
City girl Isla Lang longs for a senior staff writing job in Silicon Valley. So when she's assigned to shadow a pro-surfer during a competition, she's thrilled to write a real news story instead of shallow gossip. But her deadline is in jeopardy when she tumbles head over heels for the hunky athlete…
Luke Hunter lives for the waves, but worries family obligations will force him to hang up his surfboard. And to make matters worse, as Luke shows a fun-loving reporter around his sun-soaked lifestyle, he finds himself falling hard. But with word of his father's untimely death, Luke inherits the ranch and has to leave the surf and Isla far behind.
After a visit from Isla proves their attraction is more than a passing fling, Luke persuades her to stay at the farm. Isla soon discovers mucking stables and dodging bee stings is no life for a career-minded fashionista, but she can't shake Luke's dedication to his dad's legacy.
Torn between their desire and need, will they risk lifelong ambitions to save their hearts?
File Name:seaside-of-love-by-jennifer-jones.epub
Original Title:Seaside of Love: A Pleasure Point Novel
Creator:

Jennifer Jones

Language:en
Identifier:MOBI-ASIN:B07T2FQ269
Publisher:

Second Reef Publishing

Date:2019-06-30T16:00:00+00:00
File Size:340.577 KB
Table of Content
1. Title Page
2. Dedication
3. Contents
4. Epigraph
5. Reader Advisory
6. Chapter 1
7. 2. Luke
8. 3. Isla
9. 4. Luke
10. 5. Isla
11. 6. Luke
12. 7. Isla
13. 8. Luke
14. 9. Isla
15. 10. Luke
16. 11. Isla
17. 12. Luke
18. 13. Isla
19. 14. Luke
20. 15. Isla
21. Epilogue
22. A Note from Jennifer
23. If You Enjoyed This Book
24. Acknowledgments
25. Claim Your Special Offer
26. Also by Jennifer Jones
27. Credits
28. About the Author
29. Copyright