Sara's Dark Secret by Abigail Raines
no ratings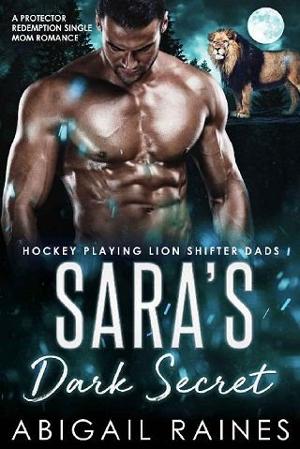 When I killed my abusive mate to protect myself and my daughter, no one in my pride believed it was self-defense.
To punish me, they cursed me with a halo, a light that surrounds me all the time and which can only be seen by other shifters, warning them that I'm guilty of a terrible crime.
When I came to St. Dominic, I thought I might be able to start a new life under the radar.
All I want to do is make a living and take care of my baby daughter, Jane.
But nobody sees past the halo.
Everyone in St. Dominic treats me like I'm scum.
Except Dylan.
Dylan's the first person in a year to look at me like a human being.
He's generous and beautiful and his strength is irresistible.
I don't know why he's so kind to me when he doesn't have to be and no one else is.
It's hard to resist falling for him
But how can the two of us be together when the entire pride is against me?
File Name:saras-dark-secret-by-abigail-raines.epub
Original Title:Sara's Dark Secret: A Protector Redemption Single Mom Romance (Hockey Playing Lion Shifter Dads)
Creator:

Abigail Raines

Language:en
Identifier:MOBI-ASIN:B081KBZLF4
Date:2019-11-30T16:00:00+00:00
File Size:226.439 KB
Table of Content
1. Sara's Dark Secret
2. A Protector Redemption Single Mom Romance
3. Table of Contents
4. Chapter One: Sara
5. Chapter Two: Dylan
6. Chapter Three: Sara
7. Chapter Four: Dylan
8. Chapter Five: Sara
9. Chapter Six: Dylan
10. Chapter Seven: Dylan
11. Chapter Eight: Sara
12. Chapter Nine: Dylan
13. Chapter Ten: Sarah
14. Chapter Eleven: Dylan
15. Epilogue: Dylan