Riding His Iron by Aria Cole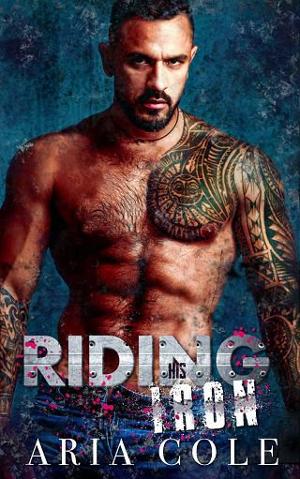 Keene Reynolds lives his best life in the boondocks, his rural existence lonely but satisfying as he spends his days remodeling old motorcycles. He never expected his artistic use of repurposed iron would grant him any sort of celebrity until Rolling Stone comes calling for a cover story, and sends a curvy and cussy dark-haired beauty to be his co-pilot for the spread.
Rylie Masterson grew up on the outskirts; desperate for an escape, she's spent the last five years taking every modeling job she could book to get her into the big city and far from the country life she grew up calling home. When the chance for a local gig lands in her lap, she uses it as a good excuse to go home for the first time in too long.
Every fevered moment between Keene and Rylie results in a clash of epic proportions. Just when he thinks he can't take her proximity anymore, outside circumstances force them to confront all the tension that's been simmering and makes Keene realize that when it comes to Rylie, he just can't get enough.
Warning: These two love to hate each other, until the tides turn and suddenly Rylie isn't just grinding Keene's iron, but riding it too.
File Name:riding-his-iron-by-aria-cole.epub
Original Title:Riding His Iron
Creator:

Cole, Aria

Language:en
Identifier:3941643371
Date:2019-09-18
File Size:177.412 KB
Table of Content
1. Contents
2. TITLE
3. HOT BOOKS
4. RIGHTS
5. DESCRIPTION
6. ONE
7. TWO
8. THREE
9. FOUR
10. FIVE
11. SIX
12. SEVEN
13. EIGHT
14. NINE
15. EPILOGUE
16. SECOND EPILOGUE
17. EXCERPT
18. MORE FROM ARIA