Revenge of the Wronged by Hettie Ivers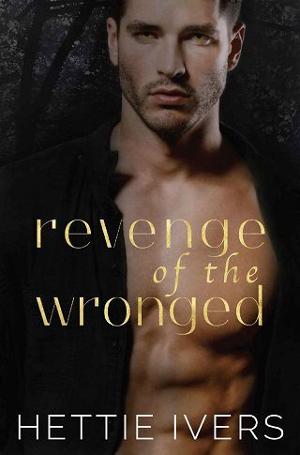 It's the player no one saw coming who will change all the rules…
My brother isn't as perfect as I always thought he was.
My mate Alex isn't as bad as he once seemed.
How can I choose between them when I don't know who to trust?
Which side to believe?
Walking away from the connection I've found with Alex might break my heart.
If the much-coveted blood curse within me doesn't tear it apart first…
CONTENT: This full-length novel is book 3 in a series and is not a standalone. Please read after Slip of Fate and Fear the Heart. This book completes Milena and Alex's romance story within the Werelock Evolution world. Future books in the series will continue the overarching storyline and focus on supporting characters and their mates.
Book Details
File Namerevenge-of-the-wronged-by-hettie-ivers.epub
Original TitleRevenge of the Wronged (Werelock Evolution Book 3)
Creator

Hettie Ivers

Languageen
IdentifierMOBI-ASIN:B01JFYJP0C
Publisher

Hettie Ivers

Date2016-10-10T23:00:00+00:00
File Size331.768 KB
Table of Content
1. TITLE PAGE
2. COPYRIGHT
3. Table of Contents
4. CHAPTER ONE
5. CHAPTER TWO
6. CHAPTER THREE
7. CHAPTER FOUR
8. CHAPTER FIVE
9. CHAPTER SIX
10. CHAPTER SEVEN
11. CHAPTER EIGHT
12. CHAPTER NINE
13. CHAPTER TEN
14. CHAPTER ELEVEN
15. CHAPTER TWELVE
16. CHAPTER THIRTEEN
17. CHAPTER FOURTEEN
18. CHAPTER FIFTEEN
19. CHAPTER SIXTEEN
20. CHAPTER SEVENTEEN
21. CHAPTER EIGHTEEN
22. CHAPTER NINETEEN
23. CHAPTER TWENTY
24. CHAPTER TWENTY-ONE
25. CHAPTER TWENTY-TWO
26. CHAPTER TWENTY-THREE
27. CHAPTER TWENTY-FOUR
28. CHAPTER TWENTY-FIVE
29. CHAPTER TWENTY-SIX
30. CHAPTER TWENTY-SEVEN
31. CHAPTER TWENTY-EIGHT
32. CHAPTER TWENTY-NINE
33. CHAPTER THIRTY
34. EPILOGUE
35. COMING NEXT …
36. EXCERPT FROM NO LIGHT
37. GIRL FROM JUSSARA
38. ACKNOWLEDGEMENT
39. THANK YOU