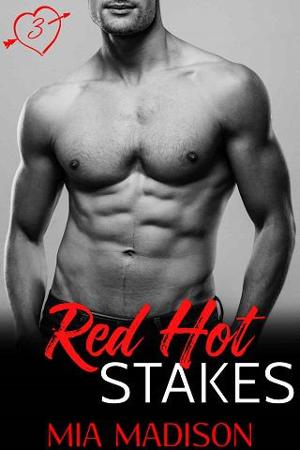 The first time I meet single dad Luke Pearson, his children beg him to marry me. Can you imagine anything more awkward?
Luke's not looking for a wife, but as an author, he does need help. I jump at the chance to work for him as a combination research assistant and nanny. The kids and I get along great, but Luke's harder to read.
One moment his eyes sweep over my curvy body, a wicked grin on his handsome face. The next moment, he's pulling back. He's used to calling the shots, and even though he wants me, it takes him a while to realize how much he needs me.
I understand his reluctance to give into sizzling-hot temptation. He's got kids, and that makes the stakes higher. But if we can push past the obstacles, I think the sparks between us could turn into a red hot flame.
Book Details
File Namered-hot-stakes-by-mia-madison.epub
Original TitleRed Hot Stakes: A Steamy Single Dad Romance
Creator

Madison, Mia

Languageen
Identifier3839710130
Date2019-03-12
File Size262.114 KB
Table of Content
1. Title Page
2. Copyright
3. Contents
4. 1. Prologue
5. 2. Gabi
6. 3. Gabi
7. 4. Gabi
8. 5. Luke
9. 6. Gabi
10. 7. Gabi
11. 8. Luke
12. 9. Gabi
13. 10. Gabi
14. 11. Gabi
15. 12. Gabi
16. 13. Gabi
17. 14. Luke
18. 15. Gabi
19. 16. Gabi
20. 17. Gabi
21. 18. Gabi
22. 19. Gabi
23. 20. Luke
24. 21. Gabi
25. 22. Gabi
26. 23. Epilogue One
27. 24. Epilogue Two
28. About the Author
29. Also by Mia Madison