Protecting Her by Natasha L. Black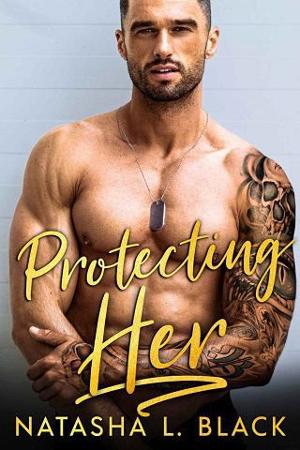 I didn't want to be friends…
But now I've got her in my bed. Let me back track.All I wanted was some peace when I got back from Iraq. But I got the exact opposite.A rival club gets mixed up with the cartel.I'm called in to protect the leader's sister.She couldn't get involved in the crossfire.It'll be one of the toughest jobs I've ever had.Did I mention she's smoking hot?Curvy. Sassy. Devoted.I had to protect her.Once I get my hands on her…I didn't want to let go.She makes me feel alive.I'll do anything to keep her safe.To keep her with me.F*ck the gang war that's going on.She's mine, and I'm going to make damn sure she knows it.
File Name:protecting-her-by-natasha-l-black.epub
Original Title:Protecting Her: An Enemies to Lovers Romance
Creator:

Black, Natasha L.

Language:en
Identifier:3519191308
Date:2019-03-11
File Size:261.354 KB
Table of Content
1. Title Page
2. Copyright
3. Contents
4. Introduction
5. Chapter 1
6. Chapter 2
7. Chapter 3
8. Chapter 4
9. Chapter 5
10. Chapter 6
11. Chapter 7
12. Chapter 8
13. Chapter 9
14. Chapter 10
15. Chapter 11
16. Chapter 12
17. Chapter 13
18. Chapter 14
19. Chapter 15
20. Chapter 16
21. Chapter 17
22. Chapter 18
23. Chapter 19
24. Chapter 20
25. Chapter 21
26. Chapter 22
27. Chapter 23
28. Chapter 24
29. Epilogue
30. Forbidden Daddy (Sample)
31. A Note from the Author
32. Also By Natasha L. Black
33. About the Author and Mailing List