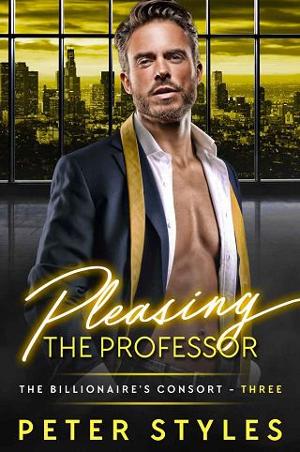 "What happens between us is no one's business but ours."
When grad student Seb Owens is recruited by The Billionaire Club to become a consort for one of their wealthy patrons, he thinks the whole idea would make for a great book. But for him? He's not sure where he'd find the time… not to mention, he's already got feelings for a special someone – David Wright, a professor at the Christian university he attends. But when David turns down Seb's attempts to ask for more in their friendship, Seb's wounded pride takes him straight back into the auspices of The Club.
"I care for him deeply – but I'm not sure that's enough."
It's not that David doesn't care for Seb. But he was raised conservatively, and Seb is so much younger than he is – not to mention the seeming impropriety in the way it would look if he was to be seen dating a student. When David runs into Seb at a mixer for The Billionaire Club, however, he can't help but see Seb in a new light. In the end he has to decide: is playing by someone else's rules worth missing out on his chance at real love?
Book Details
File Namepleasing-the-professor-by-peter-styles.epub
Original TitlePleasing The Professor: The Billionaire's Consort: Book 3
Creator

Styles, Peter

Languageen
Identifier3302976308
Date2019-06-12
File Size263.196 KB
Table of Content
1. Title Page
2. Contents
3. Hi There!
4. 1. Seb
5. 2. David
6. 3. Seb
7. 4. David
8. 5. Seb
9. 6. David
10. 7. Seb
11. 8. David
12. 9. Seb
13. 10. David
14. 11. Seb
15. 12. David
16. 13. Seb
17. 14. David
18. 15. Seb
19. 16. David
20. 17. Seb
21. 18. David
22. 19. David
23. 20. Seb
24. 21. David
25. Epilogue
26. Chapter 1 Preview – Breaking For Brian
27. Free Book!
28. Pleasing The Professor