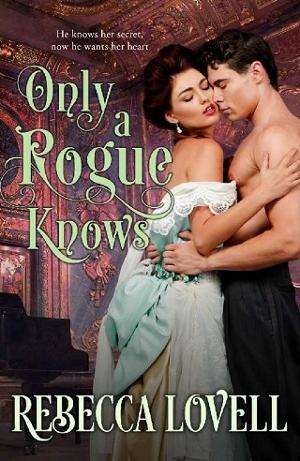 Lady Cordelia Whittemore was promised a perfect life, but her dreams are dashed when she discovers her husband's infidelity. Her husband desperately wants to divorce her without losing his fortune, but a condition in his father's will requires them to remain married. Diving into music takes her mind off her situation but she longs to be free to find a man who truly loves her.
Victor Pembroke came to the small town of Greenley from London with a reputation as a man who knew women as expertly as he knew the law, and it only took one glimpse of Cordelia to know he wanted to possess her. When Lord Whittemore employs him to find a way to nullify the will, it pulls him closer to Cordelia and her husband's secret. She's like no woman he's ever known, and before he can build a wall between them she captures his heart. He no sooner discovers the truth behind Lord Whittemore's desire to divorce his wife than tragedy strikes, putting Cordelia's future – and her freedom – in jeopardy.
Can Victor save the woman he's fallen in love with, or will he be the one to lose it all?
Book Details
File Nameonly-a-rogue-knows-by-rebecca-lovell.epub
Original TitleOnly a Rogue Knows
Creator

Rebecca Lovell

Languageen
IdentifierMOBI-ASIN:B07CX74C9J
Publisher

Frozen Flame Press

Date2018-06-11T16:00:00+00:00
File Size244.054 KB