One Last Kiss by Lauren Wood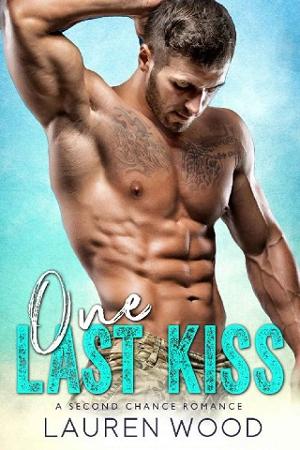 Mack, my first love ever, was a sexual mastermind.
He could do so many things to my body that I didn't know were possible.I thought it would never end, this magical time, but it did.Our love couldn't withstand reality.Now he's back and his charm is being used on me.He's trying to pull me back in.I almost didn't recognize him at the reunion.Things changed and Mack was dressed impeccably in a three-piece suit. He looked magnetic and our eyes met from across the room. He comes towards me and I'm shaking. Mack is more than a man to me. He was everything to me at one point.
Now he's back in my life and I can't say no.I never could.Those dark blues eyes. Hard chest and deviled grin.Got me every time. Every single time. He wanted me back in his bed and there's no way to deny him.
Book Details
File Nameone-last-kiss-by-lauren-wood.epub
Original TitleOne Last Kiss: A Second Chance Romance
Creator

Lauren Wood

Languageen
IdentifierMOBI-ASIN:B07CYL1Z2J
Publisher

Lauren Wood

Date2018-05-07T16:00:00+00:00
File Size1.444 MB
Table of Content
1. ONE LAST KISS: A SECOND CHANCE ROMANCE
2. Prologue
3. Ten Years Later
4. Chapter 1
5. Chapter 2
6. Chapter 3
7. Chapter 4
8. Chapter 5
9. Chapter 6
10. Chapter 7
11. Chapter 8
12. Chapter 9
13. Chapter 10
14. Chapter 11
15. Chapter 12
16. Chapter 13
17. Chapter 14
18. Chapter 15
19. Chapter 16
20. Chapter 17
21. Chapter 18
22. Chapter 19
23. Chapter 20
24. Chapter 21
25. Chapter 22
26. Chapter 23
27. Chapter 24
28. Chapter 25
29. Chapter 26
30. ONE LAST CHANCE: A BAD BOY ROMANCE
31. BE MY FIRST: A BILLIONAIRE AND VIRGIN ROMANCE
32. MORE STEAMY ROMANCE BY LAUREN WOOD
33. LAUREN WOOD SNEAK PEEKS
34. Exclusive Steamy Romance: "BACHELOR STATUS" A HOT Never Before Published Full Length Novel!