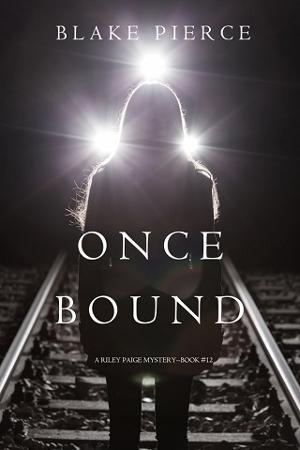 In this heart-pounding thriller, women are being found dead on train tracks across the country, forcing the FBI into a mad race against time to catch the serial killer.
FBI Special Agent Riley Paige may have finally met her match: a sadistic killer, binding victims to the tracks to be killed by incoming trains. A killer smart enough to evade capture across many states—and charming enough to go unseen. She soon learns it will require all of her faculties to enter into his sick mind—a mind which she unsure she wants to enter.
And all with a final twist that is so shocking, even Riley could not expect it.
A dark psychological thriller with heart-pounding suspense, ONCE BOUND is book #12 in a riveting new series—with a beloved new character—that will leave you turning pages late into the night.
File Name:once-bound-by-blake-pierce.epub
Original Title:ONCE BOUND
Creator:

Blake Pierce

Language:en
Identifier:AWP-C118E178-62EE-43D6-A683-3E1B663E2C66
Date:2018-02-22
File Size:546.942 KB
Table of Content
1. Title page
2. PROLOGUE
3. CHAPTER ONE
4. CHAPTER TWO
5. CHAPTER THREE
6. CHAPTER FOUR
7. CHAPTER FIVE
8. CHAPTER SIX
9. CHAPTER SEVEN
10. CHAPTER EIGHT
11. CHAPTER NINE
12. CHAPTER TEN
13. CHAPTER ELEVEN
14. CHAPTER TWELVE
15. CHAPTER THIRTEEN
16. CHAPTER FOURTEEN
17. CHAPTER FIFTEEN
18. CHAPTER SIXTEEN
19. CHAPTER SEVENTEEN
20. CHAPTER EIGHTEEN
21. CHAPTER NINETEEN
22. CHAPTER TWENTY
23. CHAPTER TWENTY ONE
24. CHAPTER TWENTY TWO
25. CHAPTER TWENTY THREE
26. CHAPTER TWENTY FOUR
27. CHAPTER TWENTY FIVE
28. CHAPTER TWENTY SIX
29. CHAPTER TWENTY SEVEN
30. CHAPTER TWENTY EIGHT
31. CHAPTER TWENTY NINE
32. CHAPTER THIRTY
33. CHAPTER THIRTY ONE
34. CHAPTER THIRTY TWO
35. CHAPTER THIRTY THREE
36. CHAPTER THIRTY FOUR
37. CHAPTER THIRTY FIVE
38. CHAPTER THIRTY SIX
39. CHAPTER THIRTY SEVEN
40. CHAPTER THIRTY EIGHT
41. CHAPTER THIRTY NINE
42. CHAPTER FORTY