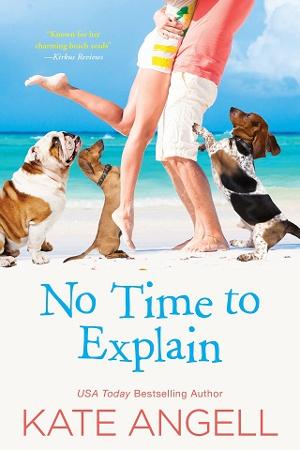 Who says romance has gone to the dogs?
Richmond Rogues' left-fielder Joe "Zoo" Zooker has his own ritual for the start of spring training—a weekend of pure pleasure, including as many pretty faces and curvaceous bodies as he can charm into his bed. After that, he's all about baseball, especially with hungry minor leaguers eager for their own shot at the majors, just waiting for him to strike out. But when a beautiful woman with a smart mouth brushes off his flirting, he's determined to go to bat as often as it takes to win a smile aimed only at him.
Stevie may be new to the beach town of Barefoot William, but she's seen plenty of charmers like hot and hunky Zoo before. Managing her aunt's doggie daycare business, she's up to her ears in rowdy puppies—and she doesn't need a lifelong hound like Zoo breaking her heart. Still, there's no denying the attraction between them, and as spring training heats up, lust suddenly begins to look a lot like love . . .
Book Details
File Nameno-time-to-explain-by-kate-angell.epub
Original TitleNo Time to Explain
Creator

Kate Angell

Languageen
Identifiercalibre:0b2a70d5-ae81-4105-a1d5-a2b0539e1195
Date2017-09-25T18:30:00+00:00
File Size838.696 KB
Table of Content
1. Read more Kate Angell
2. Title Page
3. Table of Contents
4. Copyright Page
5. Acknowledgements
6. One
7. Two
8. Three
9. Four
10. Five
11. Six
12. Seven
13. Eight
14. Nine
15. Ten
16. Eleven
17. Twelve
18. ABOUT THE AUTHOR