My Professor's Secret Baby by Jamie Knight
no ratings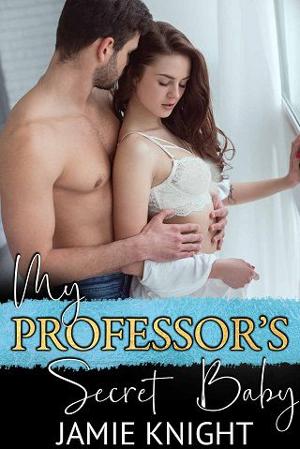 She's my student and I shouldn't be with her. But now she's having my baby.
Izzy is only 19, and an academic overachiever in my college science course. But I want to teach her lessons about a different kind of chemistry altogether. And lucky for me, my inexperienced pupil is eager to please. I want to bend her over the lab desk and experiment on her. She enjoys letting me work her hard for extra credit.
Both of us know the risks, but we can't stay away from each other. And now that I've put a baby in her, it looks like we'll always be together. Because I might be a science geek, but I'm also a tough guy who protects what's mine.
But will I lose my job once our little secret is discovered?
File Name:my-professors-secret-baby-by-jamie-knight.epub
Original Title:My Professor's Secret Baby
Creator:

Jamie Knight

Language:en
Identifier:MOBI-ASIN:B07KYKTY8P
Date:2018-11-27T18:30:00+00:00
File Size:665.852 KB
Table of Content
1. Chapter 1
2. Chapter 2
3. Chapter 3
4. Chapter 4
5. Chapter 5
6. Chapter 6
7. Chapter 7
8. Chapter 8
9. Chapter 9
10. Chapter 10
11. Chapter 11
12. Chapter 12
13. Chapter 13
14. Chapter 14
15. Chapter 15
16. Chapter 16
17. Chapter 17
18. Chapter 18
19. Chapter 19
20. Epilogue
21. Sneak Peek of My Father's Best Friend's Secret Baby
22. Sneak Peek of My Dad's Rival's Secret Baby