My Ex-Boyfriend's Daddy by Kelli Callahan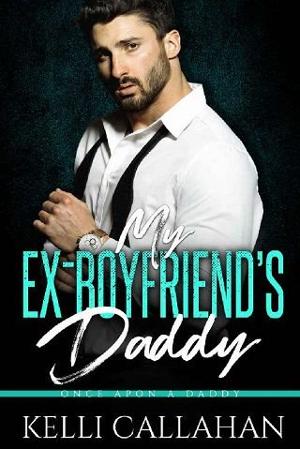 I used to call him Daddy as a joke.
My ex-boyfriend's father.
He was my shoulder to cry on when everyone else abandoned me.
It started off so innocent,
But the heart doesn't always want what's right.
I kissed him and it changed everything.
It has to be our secret.
Nobody can find out what happened between us.
Especially his son.
It could ruin us both.
Even if I want to call him Daddy for an entirely different reason now.
File Name:my-ex-boyfriends-daddy-by-kelli-callahan.epub
Original Title:My Ex-Boyfriend's Daddy (Once Upon a Daddy Book 9)
Creator:

Kelli Callahan

Language:en
Identifier:MOBI-ASIN:B083ZWVRSL
Publisher:

Kelli Callahan Books

Date:2020-01-16T16:00:00+00:00
File Size:491.691 KB
Table of Content
1. Title Page
2. Contents
3. Chapter 1
4. Chapter 2
5. Chapter 3
6. Chapter 4
7. Chapter 5
8. Chapter 6
9. Chapter 7
10. Chapter 8
11. Chapter 9
12. Chapter 10
13. Chapter 11
14. Chapter 12
15. Chapter 13
16. Chapter 14
17. Chapter 15
18. Chapter 16
19. Chapter 17
20. Chapter 18
21. Chapter 19
22. Chapter 20
23. Chapter 21
24. Chapter 22
25. Chapter 23
26. Chapter 24
27. Chapter 25
28. Chapter 26
29. Chapter 27
30. Chapter 28
31. Chapter 29
32. Epilogue
33. Forbidden Kiss
34. Join My Mailing List
35. Kelli's Voracious Vixens
36. About the Author
37. Also by Kelli Callahan