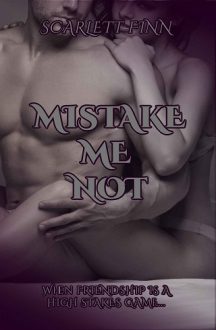 Lacie Hart must be intercepted… she knows his secret; she could unravel his web of deceit and betrayal.
Lacie believes in loyalty above all else, so when her best friend Sorcha needs help Lacie doesn't think twice. But, following Sorcha's instructions leads Lacie to inadvertently hire the wrong PI. Unaware of her error Lacie is horrified by her body's overwhelming attraction to this man she has only just met. Especially since every other man leaves her less than lukewarm. Worse still, Lacie believes he is Sorcha's ex, and she would never consider betraying her friend.
Ryder Stone wasn't going to correct the little brunette who caught him in the middle of a little B and E; the case sounded easy enough and he wouldn't want her to be taken advantage of – at least that was his excuse.
Except neither comprehend the danger ahead. Oblivious to what they're walking into Ryder finds himself unconscious with only Lacie's screams and his own imagination to torment him. Unfortunately, it's not over for them yet.
Their one misstep leads them into a plot that extends close to home. Lacie has seen something. She's in trouble and none of them know it until it's too late and… she's gone.
Book Details
File Namemistake-me-not-by-scarlett-finn.epub
Original TitleMistake Me Not: When friendship is a high stakes game... (Stone Investigations)
Creator

Scarlett Finn

Languageen
IdentifierMOBI-ASIN:B00JFB762A
Publisher

SFinn

Date2014-03-31T18:30:00+00:00
File Size245.160 KB
Table of Content
1. Chapter One
2. Chapter Two
3. Chapter Three
4. Chapter Four
5. Chapter Five
6. Chapter Six
7. Chapter Seven
8. Chapter Eight
9. Chapter Nine
10. Chapter Ten
11. Chapter Eleven
12. Chapter Twelve
13. Chapter Thirteen