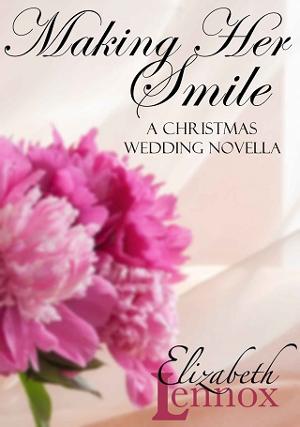 Marie had been in love with her boss ever since the first week she'd started working for him. But he was engaged. Off limits.
And then he wasn't! How had it happened that she was in the Caribbean – with Phillip!? He was supposed to be here with his new bride but Lillian was married to someone else and…Okay, Marie wasn't sure what was going on.
Book Details
File Namemaking-her-smile-by-elizabeth-lennox.epub
Original TitleMaking her Smile - EPUB
Creator

Elizabeth Lennox

Languageen
Identifieruuid:9be82134-fb4a-4231-a6ea-6f6959226516
Date2017-12-05T00:00:00+00:00
SubjectContemporary Romance
File Size493.239 KB
Table of Content
1. Chapter 1
2. Chapter 2
3. Chapter 3
4. Chapter 4
5. Chapter 5
6. Chapter 6
7. Chapter 7
8. Chapter 8
9. Phillip and Marie's Wedding
10. Excerpt from A Difficult Man to Love
11. Coming Soon!