Luck by C.M. Steele
no ratings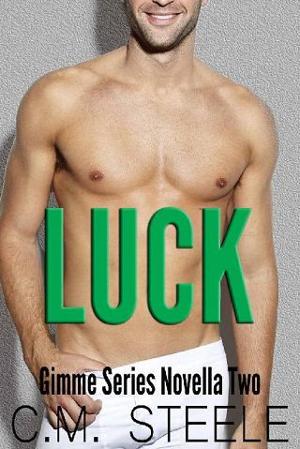 Aiden always helps out when it comes to his niece. Today's no different. Well at least until he meets the sweet librarian reading to his niece.
Kate takes the place of her roommate for just one afternoon, and it changes everything. When she sees Bella's handsome uncle, she can't wait to thank her roommate for catching the flu.
But when she returns home, her world is turned upside down. Can she lean on the shoulder a gorgeous stranger?
File Name:luck-by-c-m-steele.epub
Original Title:Luck (Gimme Series Book 2)
Creator:

C.M. Steele

Language:en
Identifier:MOBI-ASIN:B07PSBKLMW
Date:2019-03-16T00:00:00+00:00
File Size:120.839 KB
Table of Content
1. Chapter 1
2. Chapter 2
3. Chapter 3
4. Chapter 4
5. Chapter 5
6. Chapter 6
7. Chapter 7
8. Chapter 8
9. Chapter 9
10. Chapter 10
11. Chapter 11
12. Chapter 12
13. Chapter 13
14. Epilogue