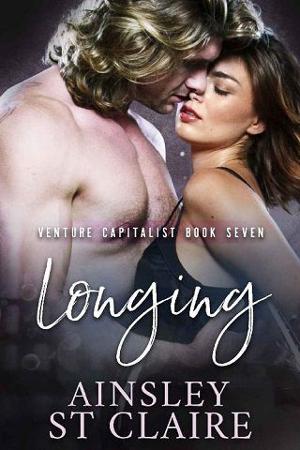 She's a biotech researcher in race with time for a cure. If she pauses to have a life, will she lose the race?
Bella works horrific hours to find a cure for the disease that is killing her father. She doesn't have time for a social life or love. When a hacker threatens to tank the business, she turns to the one man she thinks can help. But, is he the one distraction she can't afford?
With his future riding on this deal, Christopher will pull out all the stops. But venture capital is all about risk and reward. He knows the reward of Bella is worth the risk to his job. When her life crumbles, he must somehow find a way to save her, regardless of the consequences.
As Bella and Christopher navigate illness, chaos, and a stalker, can they find the cure together?
Book Details
File Namelonging-by-ainsley-st-claire.epub
Original TitleLonging (Billionaire Venture Capitalist #7): A Billionaire Romance
Creator

Ainsley St Claire

Languageen
IdentifierMOBI-ASIN:B07Q5SHFQ3
Date2019-06-09T16:00:00+00:00
File Size245.564 KB
Table of Content
1. About Longing
2. Other Books by Ainsley St Claire
3. Read an excerpt
4. Enchanted
5. Chapter TWO
6. Thank you!
7. Where to find Ainsley
8. Also by Ainsley St Claire
9. Coming Soon
10. About Ainsley