Letting Go by Ashton Cade
no ratings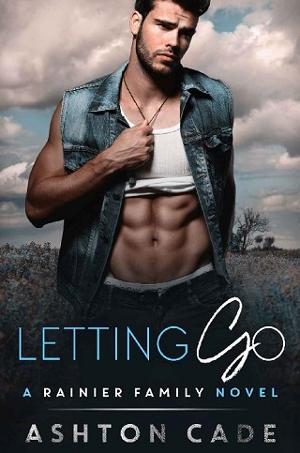 Grant:
Returning home to sleepy Umberland was supposed to be temporary—just to see my family before securing a job in the city. But when my brother's old best friend and my teen crush Ian Barrett is here too, I find myself making excuses to stick around a little longer. He's still everything I've ever wanted, but this former baseball star is also a big-time player… if you know what I mean. I don't know what Ian would ever see in steady, reliable Grant Rainier.
But I also know I can't stay away.When we start working away together on his dream, I know I'm in trouble. One glance and my heart melts, along with my resolve. Being with him means staying in Umberland and giving up my big-city ambitions, but being without him means losing the best thing that's ever happened to me. How am I supposed to let go of either one?
Ian:
I've had my share of men, but I've also attracted more than my share of controversy. And since I was a teenager, the Rainier family has always been my rock—I feel like part of the clan. When I see Grant Rainier again, I can't help but remember him as a teenager just off to college… and now the boy is all man. For the first time in my life, the chemistry is there, and so is the caring.But should I subject him to the whirlwind of my life? And can I risk the peace and solitude I've given up everything for?
File Name:letting-go-by-ashton-cade.epub
Original Title:Letting Go: A Rainier Family Novel
Creator:

Ashton Cade

Language:en
Identifier:MOBI-ASIN:B07HVLPBRC
Date:2018-10-09T16:00:00+00:00
File Size:271.582 KB
Table of Content
1. Title Page
2. Copyright
3. Contents
4. 1. Grant
5. 2. Ian
6. 3. Grant
7. 4. Ian
8. 5. Grant
9. 6. Ian
10. 7. Grant
11. 8. Ian
12. 9. Grant
13. 10. Ian
14. 11. Grant
15. 12. Ian
16. 13. Grant
17. 14. Ian
18. 15. Grant
19. 16. Ian
20. 17. Grant
21. 18. Ian
22. 19. Grant
23. 20. Ian
24. 21. Ian
25. 22. Grant
26. 23. Ian
27. 24. Grant
28. 25. Ian
29. 26. Ian
30. Epilogue
31. About the Author