Kiss and Tell by Annette Fields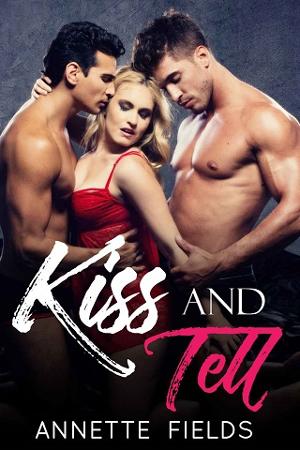 If this is wrong, how can it feel so good?
Is it possible to love two men at once?
Luke, my best friend since childhood, knows me better than anyone.
He's my knight in shining armor. Strong, tall and protective.
I trust him with my life. And my heart.
Nacio, the dark mysterious stranger, turns me inside out just from being near me.
He has all the wealth seduction, and charm of Satan himself.
He wants to do vile, dirty things to me. Things that could possibly break me.
And I can't stop myself from wanting every filthy bit of it.
I can't help but want them both.
My angel and my devil.
If word gets out in this small town it'll be the end of all three of us.
I keep coming back to one question and I'm afraid of the answer.
Is this worth it?
Book Details
File Namekiss-and-tell-by-annette-fields.epub
Original TitleKiss and Tell: A MFM Romance Novella (Small Town Bad Boys Book 5)
Creator

Annette Fields

Languageen
IdentifierMOBI-ASIN:B0762BT7JH
Date2017-09-27T18:30:00+00:00
File Size189.506 KB
Table of Content
1. More by Annette Fields
2. Get a free novella!
3. Kiss and Tell
4. CHAPTER ONE
5. CHAPTER TWO
6. CHAPTER THREE
7. CHAPTER FOUR
8. CHAPTER FIVE
9. CHAPTER SIX
10. CHAPTER SEVEN
11. CHAPTER EIGHT
12. CHAPTER NINE
13. CHAPTER TEN
14. CHAPTER ELEVEN
15. CHAPTER TWELVE
16. CHAPTER THIRTEEN
17. CHAPTER FOURTEEN
18. CHAPTER FIFTEEN
19. CHAPTER SIXTEEN
20. CHAPTER SEVENTEEN
21. CHAPTER EIGHTEEN
22. CHAPTER NINETEEN
23. CHAPTER TWENTY
24. Thank you!
25. More by Annette Fields